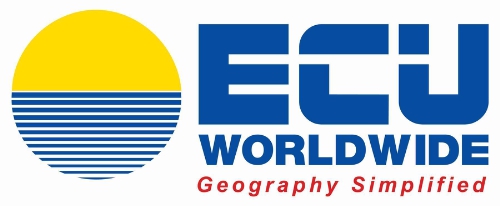 Direct connection of ECU Worldwide to the CargoWise One platform enables greater productivity
Sydney, Australia, 22 September 2017 WiseTech Global, the technology development company behind the industry-leading global logistics execution solution, CargoWise One, today announced an EDI interface with ECU Worldwide, one of the largest non-vessel operating common carrier (NVOCC) service providers.
The EDI connection enables CargoWise One users to place booking requests and send shipping instructions with ECU Worldwide directly. The interface between CargoWise One and ECU Worldwide is fully integrated with CargoWise One allowing users to more comprehensively manage their operations, reduce double entries, improve data quality, and save time.
WiseTech Global VP of Global Carrier Strategy and Digitization, Karina Boudjema, said, "WiseTech Global is committed to increasing productivity across the supply chain and to helping our customers connect seamlessly across borders. We are pleased to be partnering with ECU Worldwide who share these values and are passionate about our breakthrough technological solutions".
ECU Worldwide Chairman, Shashi Kiran Shetty, said, "We have made strategic decisions over the years and today stand proudly as one of the global leaders in NVOCC services, with a rock-solid reputation in the industry. Integrating technology solutions will open new avenues for growth and development in the global supply chain, and it is our ongoing quest to undertake more such initiatives and offer superior customer experience."
- END -
About WiseTech Global
WiseTech Global is a leading developer and provider of software solutions to the logistics execution industry globally. Our customers include over 7,000 of the world's logistics companies across more than 125 countries. Our flagship product, CargoWise One, forms an integral link in the global supply chain and executes over 44 billion data transactions annually. Our software enables our customers to execute highly complex transactions in areas such as freight forwarding, customs clearance, warehousing, shipping, land transport, and cross border compliance and to manage their operations on one database across multiple users, functions, countries, languages, and currencies. Our breakthrough software solutions are renowned for their powerful productivity, extensive functionality, comprehensive integration, deep compliance capabilities, and truly global reach.
For more information on WiseTech Global or CargoWise One, please visit: www.wisetechglobal.com
About ECU Worldwide
With decades of experience in the NVOCC industry, ECU Worldwide has long been a global leader in providing Less than Container Load (LCL) services. The expertise has resulted in an unparalleled focus on LCL shipments along with innovative and technology-driven solutions to move customers' shipments anywhere across the globe. With a comprehensive global network spanning 300+ offices in 160+ countries and more than 8,500 team members, today ECU Worldwide not only ships cargo across all continents but also offers a wide variety of value-added solutions around core LCL products.
For more information, please visit www.ecuworldwide.com
Media Contact
Piers Shervington
piers.shervington@wisetechglobal.com