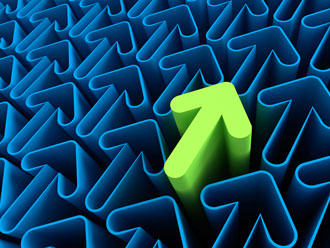 CargoWise One Continues as the Preferred Platform for Customs House Brokers
WiseTech Global has announced that 2014 saw a significant increase in US Customs House Brokers implementing industry-leading logistics management platform CargoWise One as the solution of choice for filing entries in USCBP's Automated Commercial Environment (or ACE).
By November of this year, ACE will become the single window through which Customs House Brokers (CHBs) must electronically file imports and exports. WiseTech Global customers have been fully capable of filing ACE entries since 2011, in line with the company's commitment to be at the forefront of ACE development. CargoWise One's customs compliance features have been further enhanced to reduce re-keying data, eliminate paper-based processes, and ultimately save CHBs tremendous time and operational costs.
As the mandatory ACE deadline approaches, CHBs have recognized WiseTech Global's dedication to providing the most streamlined solution for ACE compliance and are choosing WiseTech's integrated, single platform solution to file ACE entries and increase productivity and efficiency across their entire business.
Gene Gander, VP of Business Development Americas for WiseTech Global, remarks, "2014 was an exceptional year for gaining new CHB customers. The impending ACE deadline is driving businesses to evaluate their software solutions. We saw the large players in international trade putting implementations in motion by the end of 2014, to get ahead of mandatory ACE filing. The momentum continues, and we're now seeing a substantial segment of small-to-medium size companies starting the process. 2015 should continue to be an exceptional year for the CargoWise One Customs products."
Media Contact: Lisa Tree, lisa.tree@wisetechglobal.com