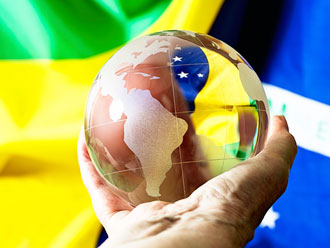 Local Logistics Providers to gain greater ease of access to CargoWise One's global capabilities.
WiseTech Global, the technology development company behind industry-leading supply chain platform CargoWise One, has announced that Bysoft Soluções em Comércio Exterior has joined the WiseBusiness Partner program as a distributor for CargoWise One in Brazil. Local Freight Forwarders, Customs Brokers, Transporters, Warehouse service providers, Shipping Liners and Agencies now have local access to CargoWise One's comprehensive capabilities.
Since 1991, Sao Paolo based Bysoft has utilized its expertise in solutions to successfully manage foreign trade processes, serving approximately 80% of customs brokers in Brazil. "This alliance puts us at a level of visibility to the international market as a more competitive and highly professional company," says Edneia Moura, Bysoft CEO. "With this partnership, we are able to offer to both local and international logistics providers a world leading ERP class product with totally integrated Brazilian compliance capabilities."
According to Vlad Bilanovsky, WiseTech Global's General Manager of Marketing and Partner Programs, "Bysoft has extensive experience in the market and in-depth knowledge of the requirements in Brazil, a key growth area for WiseTech Global. Brazilian logistics providers will now benefit from local access to our flagship product CargoWise One, enabling them to go beyond the standards of the global logistics industry.
"WiseTech Global is committed to assisting logistics companies in the region to identify, create, and leverage competitive advantages through utilization of scalable technology solutions. Our purpose is to improve their visibility, efficiency, and quality of service while simultaneously reducing operating costs and increasing profitability. Our partnership with Bysoft is a perfect example of this commitment."
Media Contact: Lisa Tree, lisa.tree@wisetechglobal.com