*Prices delayed by at least 20 minutes. WiseTech is not liable for any errors or delays in pricing content, or for any actions taken in reliance on such content.
Our people are the heart and soul of WiseTech – they are the driving force of our strategy.
At WiseTech, our culture is not by accident. Our creativity is by design. Our people define us.
Learn more about: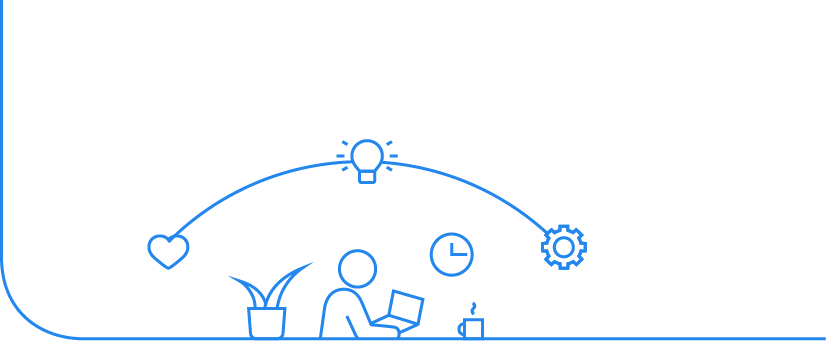 ---
Talent attraction and retention
At WiseTech, we hire for true potential. We focus on what people can be tomorrow, creating opportunities for people and our business to learn and grow. These pathways are often not linear and allow our people to gain experience outside their areas of expertise.
We think this develops more well-rounded people and a more well-rounded career, and we find these opportunities drive retention and engagement.
Our in-house talent team is focused on finding the right people to join our growing business. They understand our business and take a proactive and always-on approach to recruitment, ensuring we maximize our access to talented people. A key focus is finding people that are the right fit for our culture, and are aligned to our credo, values and mantras.
Our values are the foundation of our culture, while our mantras empower us as individuals and align us as a team.
We use various tools and techniques to find the best people for our business, including behavioral and cognitive testing, behavioral interviewing and deep technical and skills testing for developers.
We have a range of initiatives and policies in place to attract and retain the best people. Our Employee Referral Scheme aims to reward our team members for successfully referring their professional acquaintances and friends, whose qualifications and experience match our requirements, who are also aligned with the WiseTech culture.
We have longstanding and meaningful relationships with universities and tertiary education institutions, supporting pathways for young people to develop workplace skills and experience. Many who come to WiseTech as interns have gone on to join us as employees.
Remuneration plays an essential role in both attracting and retaining talent. Our remuneration framework, as outlined in our FY22 Remuneration Report, motivates and retains leaders and talented employees in a sustainable way for the business, by providing a mix of cash remuneration and equity incentives. We favor this program over traditional cash incentives to create a long-term value creation mindset in our teams.
The scheme is open to permanent employees of WiseTech in over 20 countries. Our Invest As You Earn program provides employees with the opportunity to invest up to 20% of their post-tax salary on a monthly basis to acquire WiseTech shares
We provide country-specific benefits that enable employees to maximize the benefits of their remuneration, such as salary sacrifice for private vehicles and discounts on private health insurance.
Flexible working is available in the form of part-time, compressed hours, and job share arrangements. Being a truly global business, with many teams not co-located (meaning they work across borders and time zones), enables a degree of flexibility in terms of hours that can be agreed between team members and their people leader. Flexibility empowers team members to be able to manage and arrange both their workload and personal responsibilities that best suits their individual circumstances.
Our hybrid working model combines mostly remote work with regular collaboration with team members in shared workspaces, when it is safe and practical.
For remote working, we provide employees globally with a Ways of Working allowance. This benefit assists team members to set-up and maintain an effective home working environment.
Rotation program
Our 26-week global rotation program offers our newly hired software engineers and product managers the ability to enhance their learning journey through guided mentorship, regardless of years of experience or prior knowledge.
We tailor each rotation to the individual's experience and capability by providing immersive learning designed to empower people to be accountable for their success. Our rotations simultaneously provide individuals with everything they need to understand how we work, our product, and the industry we serve. Importantly, rotations help them build their critical peer networks to support their long-term success.
Those participating in rotations develop skills and experience across a wide range of product focus areas, from international logistics to cross-border compliance and accounting.
The program integrates training, coaching, and mentoring with regular feedback presenting individuals the opportunity to shape their careers by choosing the team that is the best fit for them while also considering key business objectives.
---
Learning and development
Our learning culture at WiseTech is strong – we are focused on learning, collaboration, and continuous development. We believe everyone has an obligation to themselves, their team, and the company to grow and improve.
WiseTech's learning approach is based around three principles:
Lifelong learning: Our people have a passion for learning and know its continuous.

Self-driven learning: We offer the opportunity and tools to our people – learning is contagious.

Lead and learn with content: On the job and in the team, as well as online and structured.
We provide our people with the tools and support that will challenge them to think differently, achieve personal growth and deliver fantastic results.
We know the majority of career learning takes place on the job. Our rotations, mentoring, coaching, peer review, problem solving, and team sharing reinforce this, while other structured learning opportunities such as sponsored tertiary education, leadership development programs, conferences, and online learning platforms, including WiseTech Academy, support this.
We use the WiseTech Academy platform to deliver online training to all WiseTech employees. The WiseTech Academy catalogue includes courses about the operation of the global supply chain logistics industry, short courses and certifications relating to our products, and mandatory compliance training linked to our industry or our company, all of which are free to our employees.
---
Diversity and inclusion
We are proud to be a workplace of incredibly smart people with diverse and eclectic experience, an abundance of talents and motivation fueled by purpose. We value a strong and diverse workforce and are committed to diversity and inclusion (D&I). We also believe it is essential to further develop the potential for women to enter the technology and logistics industries.
Diversity is about our commitment to treating individuals equally and with respect and refers to all the characteristics that make individuals different from each other.
They include attributes or characteristics such as religion, race, ethnicity, language, gender, sexual orientation, disability, age, and any other ground for potential unlawful discrimination.
We pride ourselves on our highly diverse and strongly inclusive workforce. Our D&I Principles are designed to foster a culture that values and achieves diversity in our workforce and on our Board.
Our D&I Principles apply to anyone who we employ including employees, contractors, consultants, temporary employees, secondees, and directors.
The philosophy outlined in our D&I Principles applies across our global businesses. Our people have accountability for ensuring the successful promotion of all aspects of diversity and inclusion and appropriate behaviour in the workplace. Managers have a responsibility as leaders to make decisions based on merit, to encourage diversity and inclusion in their teams and to model appropriate behavior to ensure a strong diverse culture, which will significantly contribute to our commercial success.
Our D&I Principles are also applied when considering new Directors for appointment to the Board.
Discrimination, harassment, vilification, and victimization will not be tolerated. Any substantiated breach will be dealt with seriously and may result in disciplinary action. Our Respect & Dignity at Work policy outlines our commitment to equal employment, discrimination, workplace harassment and sexual harassment, bullying, vilification, and victimization.
Our People & Remuneration Committee Charter outlines its responsibility in supporting Board oversight of achieving gender diversity in the composition of our Senior Management Team and broader workforce. Effective delivery is supported by our Senior Management Team which has three executive sponsors accountable for driving our D&I plans.
We measure and manage performance through targets, initiatives, policies, and engagement. See our latest Annual Report for details on our D&I performance.
WiseTech Global aims to promote balance between work and family life as well as ensuring we are supporting the health and wellbeing of our people and their families on the arrival of a new family member.
Our Parental Leave Policy sets out the parental leave benefits available to WiseTech employees, and includes:
six months paid parental leave to support eligible primary and secondary caregivers (regardless of gender) at the time of becoming a new parent (whether by birth or adoption)

two weeks paid leave in the event of miscarriage at any time during pregnancy for primary or secondary caregivers.
---
Health, safety and wellbeing
At WiseTech, safety is everybody's responsibility. We take safety in the workplace seriously and work to ensure the health, safety and wellbeing for all our people.
A range of policies, principles, training, and guides are available to team members globally in support of this.
Our approach is governed by our global Workplace Health and Safety policy. It is designed to ensure that we provide a safe and healthy workplace for our people and visitors and applies to everyone who works at our sites and offices or engages in WiseTech Global business activities. This policy is translated into local language for non-English speaking employees.
WiseTech's Drugs and Alcohol policy is designed to ensure the health and safety of everyone in the workplace and is focused on eliminating risks associated with the adverse effects of alcohol and other drugs in the workplace.
This policy defines clear expectations related to the requirement that our people are not under the influence of alcohol or illicit drugs whilst attending work. The policy also specifies that our people consume alcohol responsibly whilst attending company functions and outlines the support provided by WiseTech Global to people who identify a health problem related to the use of alcohol or other drugs.
WiseTech's Health and Safety toolkit provides tools aimed to support our Office Management Teams in making sure our office workspaces are safe, healthy and free from any hazards. Our Workplace Hazards and Incidents process and Workplace Health and Safety Compliance training help embed our policies and manage the topic.
As we operate a hybrid working model, we recognize the importance of a safe work environment in both our offices and remote locations.
Our hybrid model is built on established patterns of remote working plus regular time with team members in shared workspaces where it is safe and effective. The combination of in-person collaboration and focused time working remotely enables us to remain agile, prioritize health and safety, and enhance virtual connectivity and productivity across our global team.
Our Working at WiseTech Principles to guide our teams on effective hybrid working which is safe and productive, and the Remote Workstation Wellbeing Guide supports our people to regularly assess their remote work environment and identify any potential hazards or risks to their safety and wellbeing.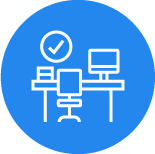 Ensuring a safe and effective setup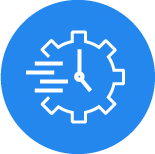 Enhancing productivity and performance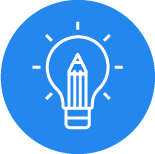 Nurturing creativity and connection
Strengthening wellbeing and balance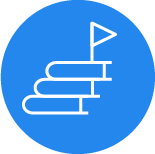 Supporting learning and development
To support remote working, our Ways of Working (WOW) Allowance is a discretionary global benefit to assist team members with the set-up and maintenance of a safe, effective, and sustainable remote working environment. Team members may choose to use these funds at their own discretion – for example, contributing towards things like internet costs, bespoke equipment, or personal wellbeing services. It is paid out in 12 equal monthly instalments throughout the year.
Wellbeing
At WiseTech, we're committed to strengthening wellbeing and ensuring sustainable productivity – for ourselves and others. One of our global wellbeing principles is to proactively look after our mental health. We encourage our team members to practice self-care, set healthy boundaries between the different elements of our lives to avoid burnout, and integrate positive, mindful habits into our daily routines.
While our individual needs will vary, we aim to strengthen our wellbeing and balance by following four global principles:



Mental wellbeing
Proactively looking after our mental health

Physical wellbeing
Listening to and taking care of our bodies

Social wellbeing
Building and nurturing social connections and relationships

Environmental wellbeing
Making mindful choices for positive work environments
Our global Employee Assistance Program (EAP) offers counselling, legal, and financial consultation, and crisis intervention services to employees and their dependants free of charge. The EAP can be used as needed when employees or their dependants are facing emotional, financial, legal, or work-life concerns. It also offers unlimited access to online information, resources, tools, and other features on subjects such as health and wellness, family and relationships, work and education and local resources.
As part of our wellness strategy and our commitment to supporting team member physical and mental wellbeing, we offer Australian employees discounted health cover and corporate rates on a range of products, plus additional discounts and benefits through the provider's rewards program.
We also offer employees a subscription to a mindfulness, meditation, and relaxation app which can be used to enhance mental fitness. This is part of our commitment to providing the resources and tools to develop ourselves and practice self-care.