Sydney/Rome, 16 October, 2023 – ITA Airways today announced it has joined the WiseTech Global Carrier Connectivity Program that enables freight forwarders to efficiently plan, book, confirm and manage shipments with the carrier, in real-time from within the industry's leading logistics execution platform CargoWise.  
The direct data connection via an API with the ITA Airways Cargo management platform – CargoSpot – makes ITA Airways Cargo's information seamlessly available to CargoWise customers, which include 24 of the 25 largest global freight forwarders worldwide[1].  
More than just ebooking, this will enable freight forwarders to access ITA Airways Cargo's schedules, dynamic rates, capacity, and allotment bookings as well as the ability to easily change digital bookings, without leaving CargoWise. 
ITA Airways Cargo's further expansion onto the industry's main global digital platforms continues to increase the visibility of its network capacity and services, providing customers with accurate and reliable information in real time and with constant control over their shipments. 
Jorre Cobelens, Vice President – Logistics Data and Connectivity, WiseTech Global, said: "Ultimately, our Carrier Connectivity Program aims to make it easy for our freight forwarder customers to do business with airlines within CargoWise. Digital sales and booking channels are increasingly important for air freight carriers to meet their customers' expectations for more efficient and flexible ways to book and manage shipments. The direct data integration with ITA Airways Cargo increases the carrier's visibility to our customer base and enables seamless interaction between them and the world's largest freight forwarders". 
Emiliana Limosani, Chief Commercial Officer ITA Airways: "ITA Airways' growing presence on online cargo booking portals is a key pillar of our business development strategy. This connection to the CargoWise ecosystem further enables this strategy. The air cargo market is extremely dynamic, and we need to be able to respond quickly and accurately to drive customer experiences with ITA Airways. We want to be present with our offer where our customers are, and we encourage our customers to search ITA Airways Cargo offer online through the digital booking platforms we partner with". 

About ITA Airways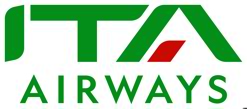 ITA Airways is a company totally owned by the Italian Ministry of Economy and Finance for the exercise of business in the air transport sector. 
ITA Airways aims at creating an efficient and innovative air carrier that will become a reference point in providing Italy with quality connectivity both in terms of international destinations thus boosting tourism and foreign trade, and within the Country, also taking advantage of the train-air integrated mobility.   
ITA Airways will place the best customer service at the center of its strategy (through a strong digitization of processes that ensure a best-in-class experience and personalized services), combined with sustainability, in its environmental (new green and technologically advanced aircraft, use of sustainable fuels), social (equality and inclusion for a gender-neutral company) and governance (integration of sustainability into internal strategies and processes) aspects. 
ITA Airways operates in cargo and mail transportation using the bellies of its passenger aircraft. Company's freight hub is located at Rome Fiumicino Airport. The geographical coverage is capillary also thanks to the integration with an effective road feeder service. 
ITA Airways offers to freight forwarders a best-in-class product in terms of flight times and regularity of services to move cargo to and from Italy, covering a wide network of international destinations, combined with an efficient Road Feeder Service.  
The enhancement of this asset, thanks to a wide range of transport solutions for special products, including pharma product, also passes through the development of digital distribution, a pillar of ITA Airways' Cargo development plan, besides quality and sustainability. 
ITA Airways is a member of SkyTeam Cargo Alliance. 
www.ita-airways.com / www.ita-airways-cargo.com 


[1] Armstrong & Associates: Top 50 Global 3PLs & Top 25 Global Freight Forwarders ranked by 2021 logistics gross revenue/turnover and freight forwarding volumes - Updated 4 August 2022.
---
Want to accelerate and simplify the booking process, including direct carrier connectivity for space allocation, quick quote options, and automated status updates? Learn more