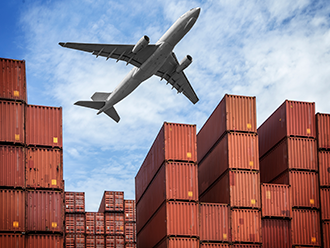 Sydney, Australia, May 4, 2016. Leading logistics industry solutions provider WiseTech Global Limited, has acquired Australia and New Zealand airline messaging distributor, Cargo Community Network Pty Ltd (CCN Australia).
CCN Australia is the leading supplier of mission critical airline messaging solutions and data integration to support activities of the Australian and New Zealand cargo operations of some of the world's leading airlines, ground handling agents and freight forwarders. Since 2003, CCN Australia has been the exclusive distributor across Australia and New Zealand for CCN's global messaging and applications to the air cargo industry.
Mr Richard White, CEO and Founder of WiseTech Global, commented "a superior quality cargo community system has become absolutely essential to the air cargo industry, as has the need for fast, accurate and high-availability data exchange driven by the rapid evolution of air cargo processes, such as IATA's eAWB, eCSD, and Cargo iQ programs. The ability to leverage CCN's messaging and data integration will provide additional functionality and automation opportunities for the airfreight logistics industry."
Mr Teow Boon Ling, CEO of CCN, said "Australia and New Zealand are an important market for CCN, and customers there focus on the automation of airline messaging very strongly. Now that CCN Australia is working directly with WiseTech Global, we can see additional opportunities for data integration, automation, and simplification not possible without a strong global partner like WiseTech."
CCN Australia General Manager, Scott McCorquodale, will join WiseTech as Chief Automation Officer (Air Cargo). Mr. White said "I'm delighted to have Scott join the WiseTech team. Scott's relationships with major airlines, industry, and associations such as IATA - covering all aspects of the cargo process including freight forwarding, ground handling, and airlines - will bring deep experience and relationships to our business."
Scott will continue to provide strategic oversight of CCN Australia and Elias Hatzigeorgiou who has been with CCN Australia for over 12 years will assume the role of General Manager of CCN Australia. As a result of this relationship, customers can benefit from further improvements in automation and capability, together with a continuation of the technical and service delivery excellence for which CCN is renowned.
Media Contact: Gail Williamson, gail.williamson@wisetechglobal.com