We create an environment for innovation to flourish.

Growth opportunities
Pursue your intellectual interests and acquire new skills through educational assistance, mentorship and global development programs.

Stay balanced
We offer generous parental leave benefits, flexible work options and employee assistance programs to support you in and out of the workplace.

Health and wellbeing
We believe in balance, and support mental and physical health and wellbeing both at and away from the office. 

Your space to create
From day one you'll use top-of-the-range technology, with a high-spec IT set-up and all the tools you need to be successful.

Nurturing creativity and connections
We nurture our culture through collaboration and teamwork and find new and innovative ways to interact with each other.
Ensuring a safe and effective setup
We provide an optimal working environment wherever we are, for a comfortable, constructive and energizing experience both at and away from the office. 
Inside the innovation factory
We are united in our mission to create breakthrough products that empower those that own, enable and operate the supply chains of the world.
We focus on the deep and persistent pain-points of logistics and are systems thinkers, with a track record of delivering globally relevant software solutions.
Discover how our product development capability positions us at the forefront of technology in managing international and cross-border logistics, changes in trade patterns and evolving logistics regulations.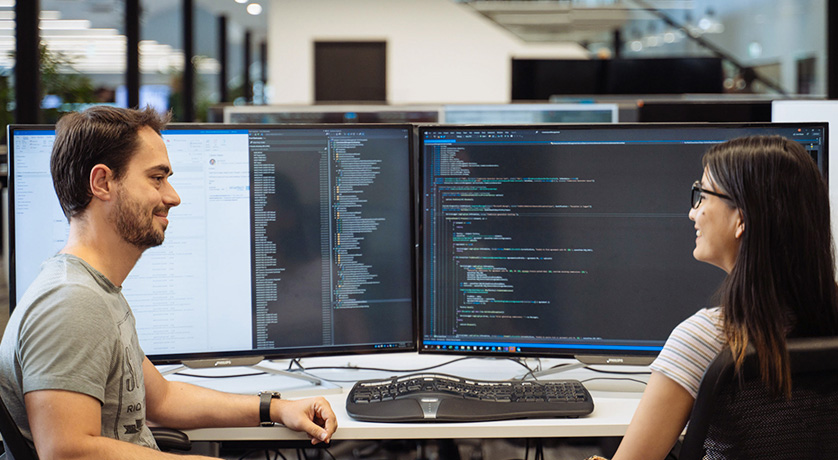 Spotlight on: Engineers
Connect the unconnected to advance human potential. 
We hire the very best and take pride in creating an exceptional working environment that values creativity and fosters innovation and freedom of thought.
Our skilled team of engineers help us build deep functionalities to unlock the world's supply chains, one line of code at a time.
Do you have bold ideas and want to create bold products?
Spotlight on: Students and graduates
Do something that challenges, drives and rewards you.
We know that great people are not defined by their tech stack or years of experience. We look for enquiring minds who are passionate, tenacious and resilient.
Our students and graduates are encouraged and supported by some of the greatest minds in the technology industry, and given all the tools they need to be successful.    
Want to be part of something special?
Who we are
We are improving productivity, connectivity and resource usage across 165 countries worldwide.